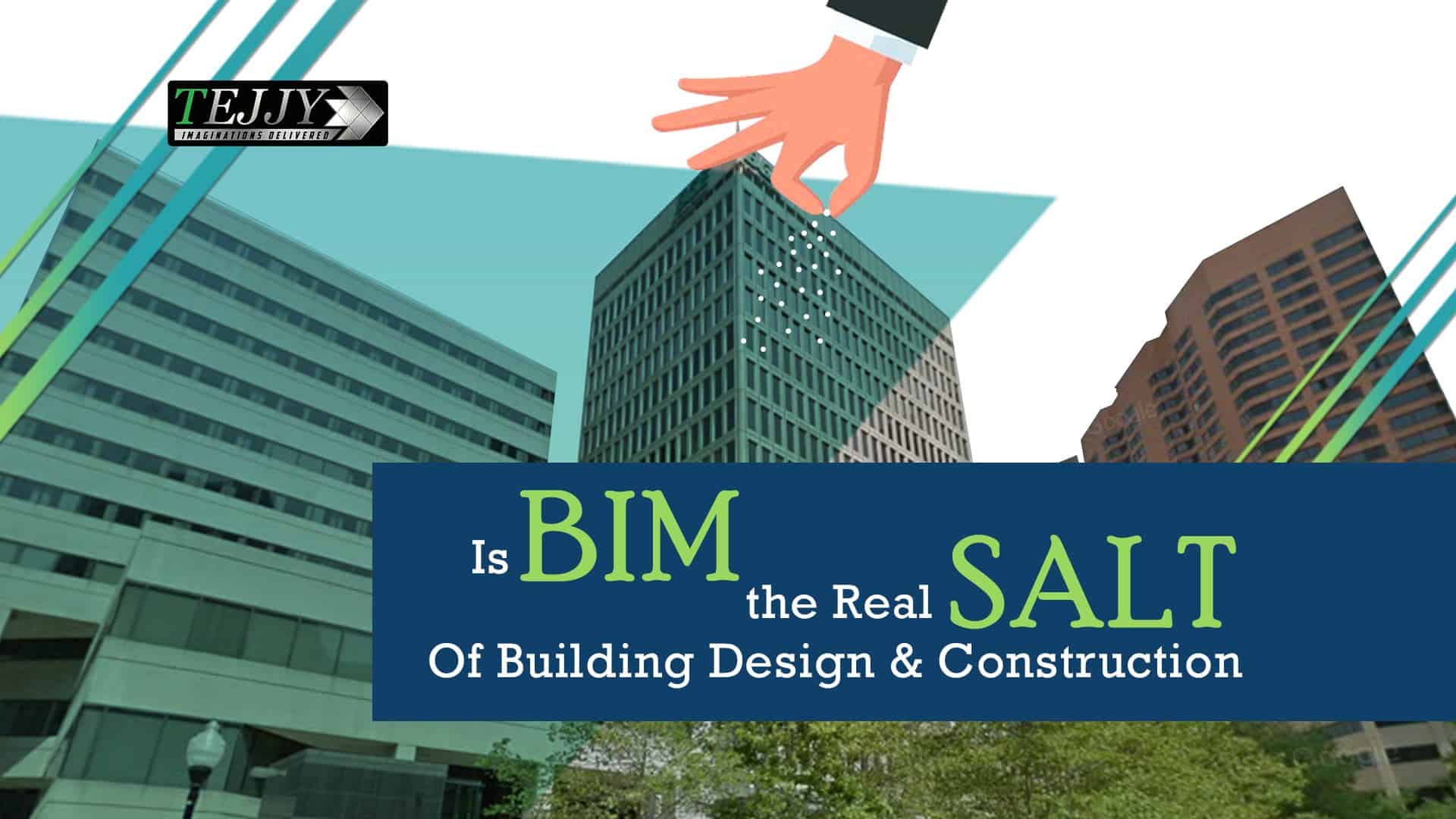 Building Information Modeling (BIM) has a unique character like salt. The presence is not felt but absence deprives the construction of its aesthetic taste, structural integrity and engineering excellence.  However, salt must be present in the right proportion, as it gives real flavor to food. The same applies for Building Information Modeling. What would happen if BIM coordinators are missing onboard? What if you don't have a good BIM team? In the absence of BIM you will not have a visualized impact, precise MEP coordination, structural analysis, scheduling or cost estimation. Outsourcing BIM requirements for construction will help you to look at your project through the precise 3D model. Make BIM your priority at pre-construction and eliminate inappropriate building designs. This will let you visualize conflicts and coordinate all clashes at an early design-build stage to avoid disruptions in the project schedule. 
Collaboration and coordination through BIM played a significant role during COVID times. 3D to onsite monitoring and surveillance have become possible through BIM by seating at own home. If we have not adopted BIM and depend on conventional technique, then all work would have stopped during the COVID stuck time, in the midst of complete lockdown.  With the transformation from pen and paper work to CAD and then digitized construction, BIM is the stepping stone of success. Through BIM and sharing model through Cloud, many BIM service providers have progressed with a number of construction projects. 
🏷️Read More:- 𝐁𝐈𝐌 𝐐𝐮𝐚𝐥𝐢𝐭𝐲 𝐀𝐬𝐬𝐮𝐫𝐚𝐧𝐜𝐞 𝐚𝐧𝐝 𝐕𝐚𝐥𝐢𝐝𝐚𝐭𝐢𝐨𝐧 𝐂𝐡𝐞𝐜𝐤𝐥𝐢𝐬𝐭
Take a look at the Video: 
💡

Practical Cases where BIM is the real salt of Building Design & Construction

🏗️
Let's now take a look a few practical scenarios where BIM happens to be the real salt of building design and construction for medium size, mixed use construction project (both residential + commercial). If BIM is not implemented in the mid-size construction project, there would have been excess cost and project wastage. Here are a number of instances showing how BIM technology helps at the pre-construction stage. 
Examples: 
BIM Has Set the Views Straight, Enforcing Architectural Changes
 The images show the problems identified through BIM: The left image shows RFI Raised as Balcony Drain Pipe is exposed in Balcony and the right one shows FP Pipe Exposed in Stair Case. 
2. BIM Ensures Ease of Access, Maintenance Provision & Facility Management
Here, BIM identifies that there is not enough space for Maintenance inside the Shaft and how FD is located in the Shaft, ensuring ease of access, maintenance provisions and facility management. 
3. Constructability Review Identified through BIM 
The problem is Manhole Clashing with Structure and the Manhole location is shifted through BIM. 
4. Resisting Code Violation through BIM 
There is code violation as soil pipe is in the electrical room – BIM helps in resisting code violation. 
5. Identifying Design Discrepancy, Structural Beam Missing in Plan 
Here, BIM helps to identify Design Discrepancy as the Structural Beam missing in plan 
6. Identifying Drawing Validation: Mismatch between Architectural & MEP Background for Designing  
There is a mismatch between architectural and MEP background for designing, as the BIM for MEP designer used old architecture background to design.
↪️ Read More:- BIM FOR MEP DESIGNERS : AN ULTIMATE GUIDE
7. BIM helps in Cut-Out Location Correction 
Images show how BIM helps in cut-out location correction 
8. Accessibility Issue Detection, Saving Rework Time through BIM 
Here, the images show Accessibility Issue Detection through BIM, Saving Rework Time. 
9. Unrealistic Design Identified through BIM, No Space to Place Trap 
The image shows How Unrealistic Design can be identified through BIM as there is no space to place trap.  
10. BIM Identifies Civil Design Mismatch with MEP Plan: Saving Disaster During Erection 
The image shows how BIM helps in civil design mismatch with MEP plan, saving disaster during erection. 
💡

How BIM has become a Must-Adopt Technique for Building Design & Construction?

🏗️
↪️

BIM – A Process-Driven Technology for Mapping Building Construction
The process-driven technology helps to map and quantify the physical aspects of a building. BIM technology constitutes to be a part of everything starting from building design & construction of a structure to facilities maintenance and management. The core objective or the magic formula to the success of BIM is quite simple. Quantify the building as possible and use the data for improved decision-making about managing facilities.  
BIM – A Fundamental Approach to Modern Architectural Design
U.S. construction sector's BIM usage summer 2019 statistics revealed that 49% of the surveyed builders use BIM technology in their companies for project visualization. Today architects are using Building Information Modeling for creating exceptional buildings. The business benefits of Building Information Modeling are so vital that architectural firms are using this technology in their construction project workflow. The powerful process of BIM implementation enables architectural engineers to think out of the box and sharpen their skills. Building Information Modeling (BIM)  provides architects with the power to exceed basic design principles and focus on the future of designs. Harnessing the power of BIM, architects design impressive buildings for clients, enabling them to create buildings with enduring legacies. They visualize building in 3D including width, height, and depth. BIM enables them to visualize construction with 4D construction simulation and 5D cost estimation. Through the 6th dimension of Building Information Modeling, architectural professionals analyze the environmental impact of the building over due course of time. This helps to find energy-efficient materials and effective regenerative design features. 
BIM data developing throughout the project lifecycle helps to leverage:
Parametric Relationship & Model Dependency

 

Space Planning & Complex Spatial Relationship

 

Energy Analysis

 

Computational Design

 

Light & Daylight Analysis

 

Calculate the Cost & Number of Building Materials

 

Virtual Clash Detection & Resolution

 
💡

BIM Engineering – A Necessity for Structural Design Analysis
Building Information Modeling is also significant for structural design analysis. The 3D modeling technique facilitates structural engineering professionals to design, detail, document and fabricate structural systems. Transforming the method of visualizing and managing components, BIM structural engineering services help to coordinate data and enhance 3D visualization. Collaborative BIM standing between the design and technical team helps engineers create improved structural models. Structural engineering data being a part of the BIM model are in the form of a geometric model, object modeling, calculation, finished element analysis and a technical description. 
Structural Analysis with BIM facilitates:
Structural Load Calculation

 

Wind Load Simulation

 

Live Load Calculation

 

Design Validation

 

Quantity Takeoff & Estimation

 

Energy Performance 

 

Budget Evaluation & Risk Management

 
💡

BIM – An Optimized Design-Build Process for MEP Services
The intelligent BIM model facilitates the design-build systems with improved efficacy providing stakeholders with a clear idea of design. As a result, MEP Service professionals can modify the design for achieving the desired outcome, minimizing the risk of costly changes at later stages. Various design options are simulated & analyzed for developing cost-effective MEP clash detection and MEP coordination. 
Design Analysis for MEP Services: 
Mechanical Ducting:  
Load Analysis & CFM Calculations

 

Sizing of Ducts & Terminals

 

Air Balancing

 

ESP Calculation & Pressure Loss Report

 

Designing Equipment Capacities

 

Optimizing Duct Routing, Damper Selection, Piping, Sizing & Layouts

 
Electrical:  
Lighting Circuit

 

Voltage Drop Calculation & Cable Sizing

 

Panel Schedule

 

Load Balancing & Calculation

 

Earth Fault Loop Impedance for circuit & Energy Analysis Layouts

 

Cable Tray Routes (Medium Voltage& Low Voltage) 

 

Fire Alarm Speakers

 

Motorized Dampers & Pumps

 

Monitor Module for FHC & HRFHC

 
Plumbing:  
Assigning Fixture Units

 

Layout Generation

 

Pipe Flow Calculations

 

Pipe Sizing & Pressure Drop Calculation

 

Pump Head Calculation & Selection 

 
💡

BIM – A Real-Time Collaborator with Latest Technologies
Building Information Modeling technology can be easily integrated with Artificial Intelligence (AI), Virtual Reality (VR), Augmented Reality (AR), Drone, 3D Printing, SCADA, PLC, GEOBIM, 3D Laser Scanning, etc. for streamlined data flow and logistic planning. BIM engineering technique also helps to strengthen the success of construction in terms of schedule, quality, and safety. 
Combining the latest technology, BIM resolves several project challenges like: 
Technology Adoption

 

Clash Detection & Coordination

 

Collaborating Pre-Build & Post-Build Stages

 

Labor Shortage

 

Stagnant Productivity

 

Construction Safety

 

Project Performance

 

Building Sustainability

 
BIM – A Leader in Construction Collaboration
Building Information Modeling also has remarkable leadership qualities. If you want your team to be productive collaborative and feel empowered, recognize the leadership in BIM at the pre-construction stage. It's the BIM coordination that fast resolves project challenges by collaborating with all stakeholders, including general contractors, structural engineers, MEP engineers, architects, facility managers, etc. Step into the world of intelligence working with building destinations and let the world of construction withstand the passage of time. As a leader, BIM collaborates consistently from the stage of design development, and construction to facility operations and facility management. 
💡

BIM – A Forerunner of BAM & BOOM
BIM-BAM-BOOM deals with the pledge to improve building design, construction and facility operation. Building Information Modeling gets started with architectural firms using 3D models for evaluating building performance at the pre-construction stage. BIM optimizes building design, which is handed over to contractors for streamlining construction with BAM (Building Assembly Modeling). BAM facilitates a dip in construction cost and is turned over to the owner as BOOM. The acronym BOOM is for the 'Building Owner-Operator Model' that allows building owners to manage construction projects with optimized performance. 
🚧

BIM-Origami for Building Energy Optimization
Origami happens to be an ancient art of paper folding, coming from Japanese cultural background – 'ori' meaning folding and 'kami' meaning paper. It's a metamorphic art where a piece of paper is transformed without adding or removing material. The geometries and volumes are obtained using folds and creases. Space reduction in the folded versus unfolded position was found as an initial benefit. Combining origami-based roofing elements with BIM methodology has the potential to enable environmental conditions in building design, like sun radiation, throughout the infrastructure life span.  Origami-BIM design facilitates in analyzing modeling and programming viability oriented to energy simulation or economic estimations. Various software applications from major developers are considered to create the BIM model, with Revit or Dynamo from Autodesk, MicroStation from Bentley, and Grasshopper from Rhino for the animation of the elements. Other applications are Synchro, Civil 3D, and Rhinoceros 3D. Real applications of Origami techniques in Architecture, Engineering, and Construction (AEC) with BIM technology help energy management. 
💡

BIM Services – The Key to Facility Management
The role of BIM in facility management is to provide quantifiable insights. How much money is 'A' costing you within the framework of facilities maintenance? What is the service record for 'B' this year? If you make an upgrade to 'C', what would be the ramifications to peripheral systems? Building Information Modeling enables you to look into a true-to-life model of facilities and get information as per requirement. It helps you to look at the balance sheet and visualize the costs and figures related to facilities from the building model and see the cost manifestation. More AEC firms are opting for this technology today for building facility maintenance. The technique provides practical insight into facility management systems and can model the effects and changes related to the upkeep, repair, and improvement. Delivering real-time insight into Facility operation, Building Information Modeling integrates with vital management software for driving data-backed solutions. The useful tool helps facilities managers at every step of decision-making. 
💡BIM – the Future of Smart Workplace 
As buildings become smarter, they'll continue to produce information relevant to BIM. Every IoT sensor provides contextual data points into the building ecosystem. A time would come when Building Information Modeling would replicate a real-time dynamic picture of the building, from the infrastructure down to the people within it. With a new data stream aggregated into the greater BIM schema, facilities managers will get much more information to work with as they strive to create the best management approach. 
💡

Why Invest in BIM?
Goodness is the only investment that never fails. Such is the power of Building Information Modeling that never loses value, in the long run, providing you risk mitigation, cost reduction, and saving of time. There is no diminishing return on investment (ROI) from BIM engineering services. Implementing BIM at the design development stage helps you to get an edge over competitors. If you invest $1 in BIM, you can save $20 in building construction project. Grab innovative digital technology and never feel deceived at any stage of the construction project lifecycle. So, there is no doubt about the fact that Building Information Modeling is the real salt of building design and construction. Tejjy Inc. is one of the best BIM Service Providers in the USA, serving the AEC industry for the last 16+ years in Maryland, DC, Virginia, Baltimore, and various other locations. To implement BIM technology in your Architectural, Engineering, and Construction projects.